MVNO: Pros and Cons of "Cheap" Networks
With so many mobile operators on the UK market, choosing which one is right for you can be tough. Particularly when so many of those operators are pretty affordable. Sure, they might not be big names, but cutting your phone bill in half is pretty tempting. Many of these cheaper networks are MVNOs. Don't know what that means? Then keep reading, we're here to help!
What is an MVNO?
MVNO stands for Mobile Virtual Network Operator, and you might sometimes hear the term Virtual Network or Leased Network, which refer to the same thing. The concept is a lot simpler than the names would have you believe. MVNOs are like renters in a house, whilst big name regular mobile operators are the builders and owners of that house.
A big name network, say O2, for example, has to build the infrastructure they need to give service. So O2 builds their own cell towers, negotiates with the government for frequencies, does everything that's necessary to build that house. Once that's done though, an MVNO can come in and rent some of that service.
This is a win-win for everyone concerned in the deal. The parent network (in this case O2) can't possibly use up all the network they've created, so they rent some out to an MVNO, helping to pay back the cost of creating the network in the first place. The MVNO, on the other hand, doesn't have to pay a hefty initial investment to build a network, and can just start selling phone plans to customers. Cool, right?
So Wait, How Does This Affect Me?
There are pros and cons to using an MVNO that we'll get to in a moment. But for now, the important thing to know is that your chosen operator doesn't necessarily own or even operate the network that you're using. If your operator is an MVNO that rents its service from O2, then technically you're using O2's network. That means that you get the same coverage (and roaming capability) and level of service that an O2 customer would get, often at a much cheaper price. Sounds good, right? Well, it can be, but not always…
The Pros of Going MVNO
The main benefit of going or switching to an MVNO as your operator is that you'll almost certainly get lower prices. An MVNO doesn't need to pay to create an infrastructure, so doesn't need to recoup that initial investment by charging you higher prices. And many MVNOs have little retail infrastructure, selling plans online, through other retailers, or having only a handful of shops. This means they have low overheads and can pass those savings along to you.
Secondly, you should get great service. Given that an MVNO is renting its service from a major operator, things like coverage and reception should be just as good as you'd expect from that major operator. Great service for a great price? You can't argue with that. Or can you?
The Cons of Going MVNO
There are some downsides of using an MVNO though. Firstly, you're unlikely to get many advantages, things like cinema tickets, great handset deals, or free gifts that are often offered as incentives by major operators. MVNOs tend to be very much no frills. It's like the difference between flying British Airways and EasyJet.
MVNOs also tend not to offer bundling. Major operators are generally owned by huge companies, many of whom offer services other than mobile phone plans. In these cases, you can save money by combining say your mobile phone plan and broadband home internet plan into one package, which is known as bundling. Bundling does offer some serious price advantages, so if you need more than one service, the mobile savings you get from an MVNO might not be worth it in the end.
Finally, due to their lack of retail infrastructure, it can be tough to get an immediate, person to person service with an MVNO. With O2, for example, you can walk into any O2 shop on your high street and get problems solved. Few MVNOs offer this possibility, meaning you'll need to deal with online or phone customer service, which can be frustrating.
What MVNOs Do I Have to Choose From?
The vast majority of the UK's mobile operators are actually MVNOs, including some names that you're probably very familiar with.
1pMobile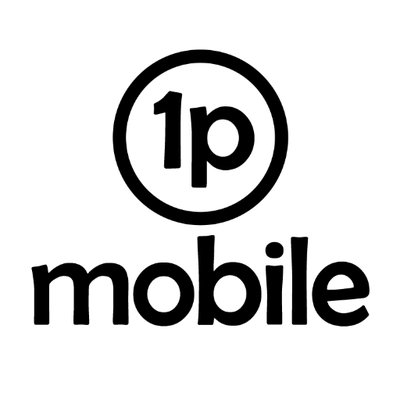 Parent Network: EE
1pMobile is a low-cost operator, and they definitely do have some of the lowest costs around. However, there's a catch. 1PMobile is a pay as you go only network, meaning that you can't get contracts or phones, only PAYG service, which could be a deal breaker for some people.
There's a traditional PAYG SIM card from 1pMobile. Alternatively, they do offer 30-day bundles which get you more data for a cheaper price, handy if you're a big data user. They also offer "Gold Numbers" which are phone numbers that are particularly easy to remember, though you'll need to pay extra if you want one of these numbers.
On the whole, 1pMobile is a good choice if you're looking for PAYG since they do have the cheapest PAYG rates on the market. If you want more than that though, they probably won't be the network for you.
Pros:
Very cheap PAYG prices
No contracts means no credit checks, so easy to get service
Great if you're on a budget
Cons:
No contracts available
No chance of getting a handset included
Very few extras or features
Asda Mobile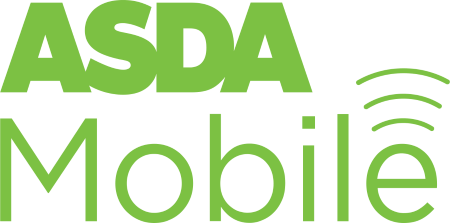 Parent Network: EE
Most of us are familiar with the brand name Asda, and the supermarket chain's mobile network is a good low-cost option. However, again you'll only find pay as you go service here, there's no traditional contracts and no contract phones either.
Asda Mobile offer regular pay as you go service, and prices are relatively low, though not quite as low as with 1pMobile. But you do get a lot more choice if you're interested in buying 30-day bundles for your PAYG service, with Asda offering seven bundles, including two with unlimited calling and texting. You won't find any extras or features with Asda though.
If you're looking for low-cost PAYG service with a wide range of bundles to choose from (which means you save money), then Asda Mobile is going to be a good option. If you want a phone contract, then you'll have to look elsewhere.
Pros:
Cheap PAYG prices
Relatively large range of 30-day bundles
No contracts mean no credit checks
Cons:
No contracts mean you have to put up with topping up credit
No contracts also mean no handsets
No extra features or benefits
BT Mobile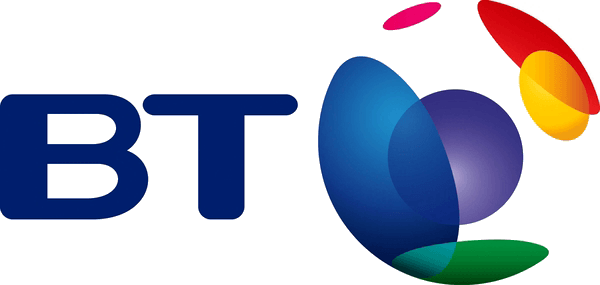 Parent Network: EE
British Telecom, or BT, is another familiar brand name, and though they're better known for fixed-line and broadband services, they do have a full mobile network offering as well. BT Mobile aren't the cheapest network around, but there is an exception. If you're currently a BT landline or broadband customer, you can get cheap mobile service through the company by bundling your services.
BT Mobile offers a solid choice of mobile services. You can get SIM-Only contracts or contracts including handsets, unlike many other companies on this list. However, you cannot get PAYG service through BT Mobile, which could be a problem for some. There are also some benefits, such as cheaper prices on broadband or landline packages, the possibility to add BT Sport to your package to watch the latest football matches, spending caps, family plans, and plenty of other features.
Without an existing customer account then prices with BT Mobile are fairly high (a basic contract costing £8 a month, whilst the cheapest alternatives with most other operators are only £5 a month). But if you're looking for a contract and you're already a BT user (or you're willing to become one), then BT Mobile could be a good option.
Pros:
Offers contracts and handsets
Plenty of extra benefits
You can bundle landline, broadband, and mobile contracts into one (cheaper) package
Cons:
Prices are steep if you're not already a BT customer
There's no PAYG service at all
FreedomPop

Parent Network: Three
FreedomPop is a little different from most other mobile networks. Firstly, it's advertised as a free network. You pay a one time sign up fee (£7.95), receive a SIM card, and then you get 200 calling minutes, 200 texts, and 200 MB of data for free every month, you don't have to pay a cent. However, all calls and texts will go over the internet using the FreedomPop app, rather than using a traditional mobile signal.
You can also buy pre-paid plans with FreedomPop, sort of like PAYG, with different bundles giving you more minutes, texts and data. You will pay extra charges when you go over your monthly limits. And you'll be required to add financial information to your account, and that account will be topped up automatically whenever necessary (which could be a problem if you're on a budget). You will also need to pay extra if you want services like voicemail, data rollover, usage alerts, and all kinds of other useful things.
If you're into getting basic phone service for very low prices (or even for free), FreedomPop is a great choice, as long as you're a low usage customer. Those that use more than the free minutes, texts, and data will probably be better off with the cheaper PAYG prices of somewhere like 1pMobile. And again, there are no contract options here.
Pros:
Completely free service if you don't use more than 200 minutes, 200 texts, or 200 MB of data
Lots of flexibility and no credit checks since there are no contracts
Cons:
Using more than your free allotment makes prices rise quite quickly
No contract options and no handset options either
Services like voicemail cost extra, and your account automatically tops up credit whether you want it to or not
giffgaff

Parent Network: O2
Giffgaff is another low-cost operator, but this time they offer plenty of extras, which makes them definitely stand out on the market. They are a pay as you go only operator, meaning that there are no contracts. However, they're again unusual in that you can get a handset from giffgaff. You can either buy outright or pay a monthly price which will include one of giffgaff's monthly bundles (though you'll need to pass a credit check in this case).
You can opt to go traditional PAYG with giffgaff, though in this case rates are a little higher and aren't as cheap as with some other low-cost operators. If you're really looking to save money you'll go with one of giffgaff's "goody bags" which is a 30-day bundle of minutes, texts and data, and is cheaper than going traditional PAYG. There are also extras like cheap international calling, free calling to other giffgaff users, and even rewards like free credit for referring customers, answering survey questions, or taking part in giffgaff's online forums.
Giffgaff is one of the most popular low-cost operators around and is a solid choice as long as you're not looking for a contract. Traditional PAYG prices aren't that cheap, but bundles certainly are amongst the cheapest mobile service you can get.
Pros:
Lots of bundle options (that are cheap too!)
Plenty of extras
Possibility to get a handset if you want one
Cons:
No contracts available
Traditional PAYG prices are a little higher than with some other low-cost operators
iD Mobile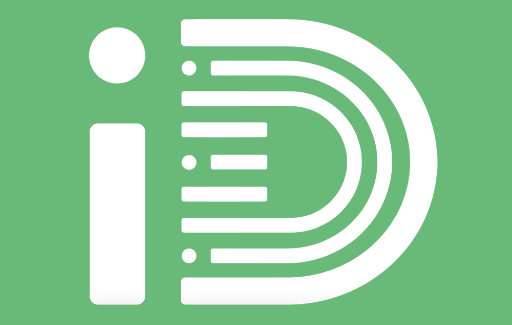 Parent Network: Three
Yet another low-cost operator, but this time iD Mobile is a full-service low-cost operator, meaning you get plenty of options, be that PAYG, SIM only, or contracts. iD Mobile is owned by Carphone Warehouse, a big player on the mobile market, and is famed for its low, low prices.
With iD Mobile, you get the choice of traditional PAYG service if you prefer, as well as a choice of 30-day bundles if you're a bigger user. You can also opt for a SIM only contract, and all these are 30-day rolling contracts, so there's no big time commitment. However, should you opt to add a phone to that contract then be aware that the 30-day contract will automatically renew 24 times until the cost of the phone is paid off. You also get some extras, such as spending caps to limit how much extra credit you can use, and data rollover to allow you to use unused data in the next month.
Prices with iD Mobile are some of the lowest on the market, combine that with a large choice of service options, including contracts and even handsets, and iD Mobile are a great choice for a network if you're on a budget.
Pros:
Very low prices
Tons of options, including contracts, PAYG, bundles, and even handsets
Data rollover and spending caps
Cons:
PAYG bundles aren't great for big data users
You may need to pass a credit check to get a handset
Lebara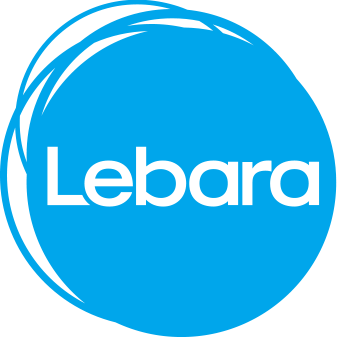 Parent Network: Vodafone
Lebara is a low-cost network particularly known for their low rates for international calling. This makes the network a popular choice with those with family and friends abroad. Their general UK rates are higher than most other UK low-cost networks though (unless you're buying bundles), but they do have a range of service options.
If you're looking for traditional PAYG then Lebara has you covered, though per minute, text, and data prices are all higher cost than with many other networks. You can get bundles though, with a range of 30-day bundle options to get you cheaper prices. Plus, there are 30 day rolling SIM only contracts available. These are basically PAYG bundles that automatically renew, though prices are cheaper if you choose this option rather than just buying bundles when you need them. Calling rates per minute to international numbers are extremely cheap with Lebara, one of the network's major selling points.
For those looking for cheap international calling, Lebara is a clear choice. If you're looking for the cheapest PAYG option though, you might want to try somewhere else.
Pros:
Cheap international calling
SIM Only 30-day contracts, bundles, and PAYG service available
Cons:
UK service prices are higher than with most other low-cost networks
No handsets available
Lycamobile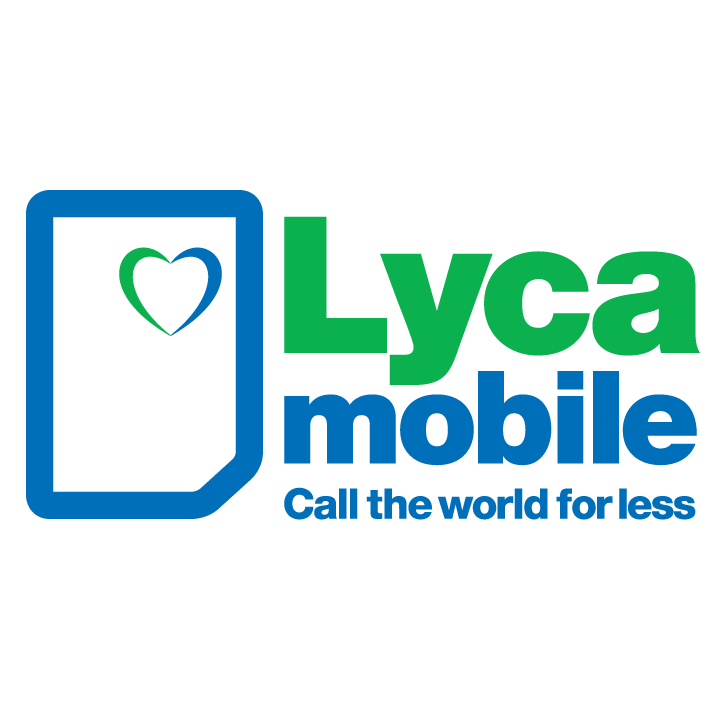 Parent Network: O2
Lycamobile is another popular choice for international calling, though to be honest, Lebara Mobile tends to have cheaper prices for international calls by a small margin. However, Lycamobile offers cheaper prices for use within the UK, so you might need to decide where your priorities lie. Lycamobile is a pay as you go only network.
With Lycamobile you get a SIM card and then top it up with credit. Traditional PAYG prices with Lycamobile are more expensive than with most other UK networks (even big names like O2 generally offer cheaper per minute calling), though they are cheaper than with Lebara Mobile. You can also buy 30-day bundles to get you slightly cheaper prices, though again, these won't be the cheapest around. However, international calling with Lycamobile is generally cheaper than with any other UK operator except Lebara Mobile. You won't find many extra benefits and features here though.
If you're looking for a network that combines low-cost international calling and reasonably priced UK calling, then Lycamobile will probably be your best bet. If you're not into international calling though, you'll probably find better deals somewhere else.
Pros:
Relatively cheap international calling (though Lebara tends to be cheaper)
UK calling rates cheaper than Lebara
Plenty of bundles to choose from
Cons:
No contracts available
No handsets available
No extra features or benefits and UK prices are higher than with most other networks
Plusnet Mobile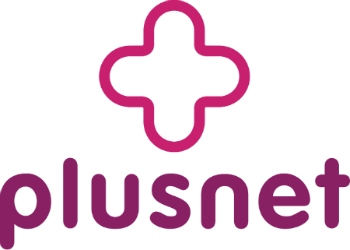 Parent Network: EE
Plusnet is a low-cost operator owned by British Telecom. However, unlike most low-cost operators they don't offer PAYG service, offering only short contract options instead. Prices with Plusnet tend to be very low, particularly when you take into account frequent special offers.
Pretty much your only option with Plusnet is to go for a 30-day rolling contract. This contract automatically renews every month, but you can cancel it whenever you like, so there's no commitment. There are 5 plans offered by Plusnet, and though prices are comparatively low when compared to other networks, there are no big data plans. Plusnet also frequently runs special offers, discounts and deals, so you may end up with even bigger savings. You do get a spending cap to prevent over-spending if you want one, and if you bundle your mobile contract with a Plusnet broadband contract you'll get even bigger savings.
If you're looking for decent mobile service at a low cost, then Plusnet is a great choice, especially if you can pick up one of their deals. However, the lack of PAYG service could be a no-go for some shoppers.
Pros:
Very cheap prices
Lots of special deals, discounts, and possibilities to save more by bundling mobile and broadband service
Spending cap stops you spending more than you want
Cons:
No long term contract options
No PAYG options either
Sky Mobile
Parent Network: O2
Satellite and cable TV provider Sky also have their own mobile network. Their offerings are a little limited when compared to other networks however, and they don't have short contracts or PAYG. There are lots of special features and benefits available though. As for prices, they're not terribly low. But if you're an existing Sky customer (or are willing to become one) then you do get some pretty low price deals.
Sky Mobile offers only 12-month contracts. There are only four options to choose from. If you are NOT an existing Sky customer, then you will get a data limit but you'll pay a flat rate per calling minute and per text (rather than having a monthly limit). If you ARE an existing Sky customer (or you become one) you will get unlimited calling and texting included in your plan. There are loads of possible benefits here. You'll get cheaper prices if you bundle your Sky TV contract in with your mobile service, you can roll over unused data or share your data with another user, you can get extra Sky TV channels for free, you can even sign up for a programme that replaces your top end phone every 12 months.
If you happen to be a Sky TV customer then Sky Mobile is probably going to be one of the best mobile network choices for you, since you'll get cheaper prices and loads of extras. If you're not a Sky customer though you might want to check other networks for better deals.
Pros:
Lots of extras and benefits
Cheap prices if you're a Sky customer already
A simple choice of plans
Cons:
No PAYG, no short term contracts
Prices aren't terribly cheap if you're not already a Sky customer
Smarty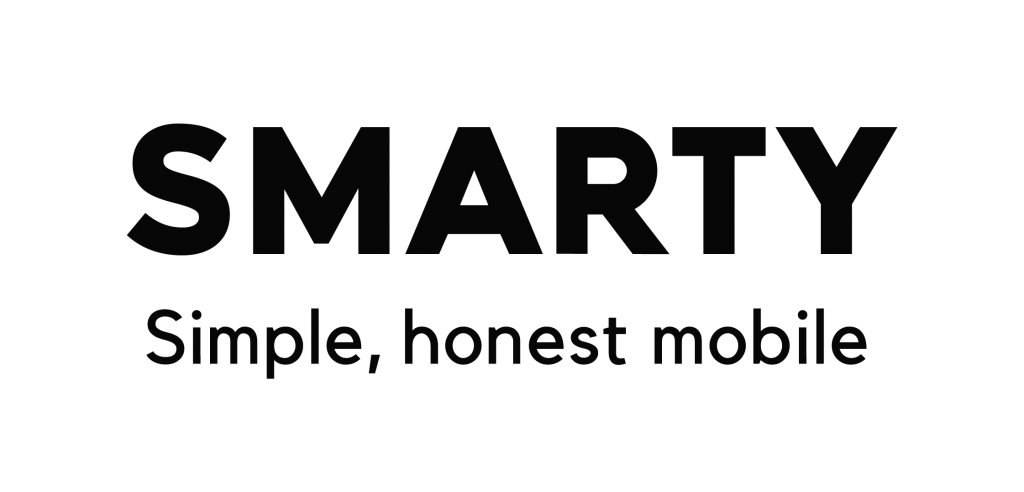 Parent Network: Three
Smarty is yet another low-cost operator. They're known for the simplicity of their plans and for their data buyback programme. They do not currently offer traditional PAYG service, or long term contracts, however, so you'll need to consider your options before signing up with Smarty.
In basic terms, Smarty charges you a flat rate for unlimited calling and texting and then a price per GB of data. This is combined into any of four different, low-cost plans, each with a different data limit. All plans with Smarty are 30-day rolling contracts. However, if you do not use all your data in a month, Smarty will refund the money for the unused data to your account, so it really doesn't matter too much which plan you use. Service with Smarty is as simple as it gets. There aren't many benefits or extras though, and there are no big data plans.
If you want cheap, easy service, then Smarty is a great choice. If you're a big data user though, or if you're looking for a long term contract, a handset, or a PAYG plan, then you should look elsewhere.
Pros:
Very cheap prices
Simple, easy to understand plans
Smarty refunds money for unused data
Cons:
No PAYG service
No long term contracts or handsets
No big data packages
Tesco Mobile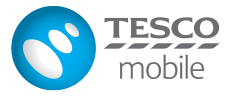 Parent Network: O2
Tesco Mobile is probably the biggest MVNO around, with tons of plans, tons of options, and cheap, cheap prices. There really is something for everyone with Tesco, there's even plenty of benefits and features to be had too.
You really can get anything from Tesco Mobile. They offer traditional PAYG service, as well as 30-day bundles of minutes, texts and data to help keep PAYG prices down if you're a big phone user. There's a range of 30 day rolling contracts, as well as a range of longer 12-month contracts. You can even get a handset on contract (which is a separate contract from your service contract, so even PAYG users can get a handset if they want). There are tons of benefits too, like capped contracts, family plans, Tesco Clubcard points and rewards, and trade-ins of old phones to get lower prices on new phones. The only downside is that prices aren't always as low as with other operators, though that does depend on which of the many options you go for, with larger contracts tending to be better deals.
No matter what you're looking for, it's worth checking out what Tesco Mobile have to offer since they do have something for everyone's needs. However, check prices carefully, since in some cases you might be able to find the same kind of service slightly cheaper elsewhere.
Pros:
Loads of options for everyone, including PAYG, handsets, short and long term contracts
Lots of extras and benefits
Good choice of family plans
Cons:
Prices aren't always as low as with other operators
Choices can be a little overwhelming, making it difficult to choose
Virgin Mobile
Parent Network: EE
Virgin Mobile is another full-service MVNO that you might want to consider. They do have quite a range of options, though not as many as Tesco Mobile. The downside of Virgin Mobile, however, is that prices are still relatively high unless you're an existing Virgin TV or broadband customer. There are plenty of nice benefits and extras though.
You can opt for traditional PAYG with Virgin if you like, though prices for this are pretty high when compared to other operators, and there is an option to buy bundles to get cheaper prices. Or you could go for a contract. Unlike some operators, Virgin does not offer short term 30-day contracts, only 12-month ones, however, you can change your plan any time you like, meaning the commitment isn't as large as it could be. If you want a handset, that's a possibility with Virgin too. When it comes to perks, there are plenty. You can save money by bundling your mobile, TV and broadband contracts with Virgin. You can roll over unused data if you want. You also get social media data, which means that you can use apps like WhatsApp and Messenger without subtracting from your data limit.
Though Virgin Mobile isn't generally the cheapest choice, if you're a Virgin customer already, or if you're interested in their perks and benefits, then the network could still be a good option. If you're looking for rock bottom prices or short term contract though, you'll need to look at other networks.
VOXI

Parent Network: Vodafone
Voxi are best known for having endless social data, and they do offer some great extras and perks. Their prices are pretty low as well. But that 30-year-old age limit could rule out Voxi for many people.
Voxi offers only 30-day rolling contracts, but there is a range to choose from. Prices are very cheap, particularly for big data bundles (a contract with a massive 45 GB of data costs only £20 a month, for example). All Voxi customers get unlimited social data, which means you can use social media and messaging sites without subtracting from your data limit. There are also add on products that let you endlessly stream video or music without subtracting from your data limit. You won't be able to get traditional PAYG, long contracts, or handsets with Voxi though.
If your a big social media user, Voxi is probably one of the best deals that you're going to find for 30-day rolling contracts, especially considering that endless social data. They're a good bet for big data users as well. However, if you're looking for PAYG or long contracts or handsets then Voxi won't be for you.
Pros:
Cheap prices, even for big data limits
Endless social data and possibility to get endless video and music streaming too
Cons:
You have to be under 30
No PAYG service
No long term contracts and no handsets
Are MVNOs Trustworthy?
That's a tough question. With so many companies around there are bound to be some bad ones. And whilst actual phone service should be as good as it is with the major operator parent company, customer service and billing issues differ widely. The more familiar MVNO names such as GiffGaff and Tesco Mobile are certainly trusted in the UK market. With smaller, less recognisable companies, you might be taking a risk though. Before deciding on an operator always read customer reviews and complaints to be warned of any potential problems.
An MVNO can be a great choice for an operator if you're looking to save some cash. But they're not such a great choice if you're looking to get more than just mobile service. For perks, great customer service, and bundling, a major operator is going to be better, though they come at a price.