Three Go Roam Review: A Closer Look at Three's Feel At Home Plans
Leaving the country with your mobile phone used to mean hefty bills when you came home. Fortunately, mobile roaming is cheaper than ever nowadays, and in many cases you might be able to use your phone in exactly the same way as you do at home. Three's Go Roam programme (previously known as the Feel At Home programme) is an excellent way of getting savings when you're abroad. Want to know more? Then keep reading.
Table of Contents
Go Roam: The Basics
In very basic terms, Three's Go Roam programme lets you use your phone just like you do at home in any one of 71 countries. If you're in one of the chosen countries, you'll use your phone and minutes, texts and data will be subtracted from your monthly limit (or from your PAYG account) just like normal. No extra charges.
Of course, there are a few restrictions, and we'll get to those in a moment. And not all of Three's phone plans are eligible for Go Roam, which we'll also cover below. But for the most part, you should be able to leave the country without worries if you're with Three.
A Note on EU Roaming
Current EU law caps roaming charges when you're inside the EU. Whether this is going to change or not in the coming months due to Brexit we just don't know. Plus, even with the current laws, there are still some restrictions depending on your mobile operator. Even if you're travelling within the EU it's worth looking up different policies, and if your travel enough you might find that you're better off switching to another provider, like Three, that has a more generous roaming policy…
Which Countries Are Covered?
Go Roam includes 71 countries across the world, though some restrictions may apply depending on your chosen phone plan. Those 71 countries are, in alphabetical order:
Go Roam European Countries
Aland Islands
Austria
Azores
Balearic Islands
Belgium
Bulgaria
Canary Islands
Croatia
Cyprus
Czech Republic
Denmark
Estonia
Finland
France
French Guiana
Germany
Gibraltar
Greece
Guadeloupe
Guernsey
Hungary
Iceland
Ireland
Isle of Man
Italy
Jersey
Latvia
Liechtenstein
Lithuania
Luxembourg
Madeira
Malta
Martinique
Mayotte
Norway
Poland
Portugal
Réunion
Romania
Saint Barthelemy
Saint Martin
San Marino
Slovakia
Slovenia
Spain
Sweden
Switzerland
The Netherlands
Vatican City
Go Roam Around the World destinations
Australia
Brazil
Chile
Colombia
Costa Rica
El Salvador
Guatemala
Hong Kong
Indonesia
Israel
Macau
New Zealand
Nicaragua
Panama
Peru
Puerto Rico
Singapore
Sri Lanka
Uruguay
US Virgin Islands
USA
Vietnam
Go Roam on Contract
Three currently offers Go Roam included in eleven different sim only contract packages, so there's plenty of choices. The following phone plans include Go Roam:
| Texts | Minutes | Data | Contract Length | Price |
| --- | --- | --- | --- | --- |
| Unlimited texts | Unlimited minutes | 4 GB of data | 24 month contract | £10 |
| Unlimited texts | Unlimited minutes | 4 GB of data | 12 month contract | £12 |
| Unlimited texts | Unlimited minutes | 12 GB of data | 24 month contract | £13 |
| Unlimited texts | Unlimited minutes | 12 GB of data | 12 month contract | £15 |
| Unlimited texts | Unlimited minutes | 4 GB of data | 1 month contract | £16 |
| Unlimited texts | Unlimited minutes | 30 GB of data | 24 month contract | £18 |
| Unlimited texts | Unlimited minutes | 12 GB of data | 1 month contract | £19 |
| Unlimited texts | Unlimited minutes | 30 GB of data | 12 month contract | £20 |
| Unlimited texts | Unlimited minutes | Unlimited Data | 12 month contract | £20 |
| Unlimited texts | Unlimited minutes | 30 GB of data | 1 month contract | £24 |
| Unlimited texts | Unlimited minutes | Unlimited Data | 1 month contract | £26 |
Additionally, contract customers who travel get access to a special offer from EasyJet. The Hands-Free offer means that you get to drop your bags at the EasyJet Plus Bag Drop, get priority boarding, and priority delivery of luggage on arrival. To get this upgrade you'll need to send a text to 88555 that includes the word upgrade, your flight number, the date of travel, and your surname.
Go Roam on PAYG
Unlike many operators, Three treats their PAYG customers pretty well, and this includes giving them access to Go Roam. You can use your regular PAYG SIM card, with Three's traditional charges of 3p per calling minutes, 2p per text, and 1p per MB of data when you're abroad for the exact same charges.
However, if you're looking to save money then you'd be better off spending your credit on one of Three's PAYG bundles. These all give you access to Go Roam as well, are valid for 30 days, and give you better bang for your buck. Three currently offers five PAYG bundles:
Unlimited texts and minutes and 2 GB of data for £10
Unlimited texts and minutes and 5 GB of data for £15
Unlimited texts and minutes and 12 GB of data for £20
Unlimited texts and minutes and 36 GB of data for £27.50
Unlimited texts, minutes, and data for £35
Do be aware though that Three limits the amount of data you can use on Go Roam to 12 GB for PAYG customers. Once you reach that limit you'll have to pay out of bundle charges, regardless of how much data you technically have left in your account.
Out of Bundle Charges
Three's out of bundle charges are relatively low when compared to other operators. If you run out of your monthly allowance of minutes, texts, or data, or your PAYG bundle runs out, then here's what you'll be paying:
For Calls
Calling the UK will cost you 3p per minute. Calls to the country you're currently in will also cost 3p per minute if that country is inside the EU, or £1.40 per minute if you're outside the EU. Receiving calls is free, and calls to any other country will be charged at Three's normal rates for calling that country (you can find more info on that here).
For Texts
Text messages will cost you 2p per text no matter where they're being sent to or where you are. There's no charge for receiving a text.
For Data
3G data will cost you 1p per MB. Currently, you won't be able to get fast 4G mobile data out of the bundle.
Restrictions and Limits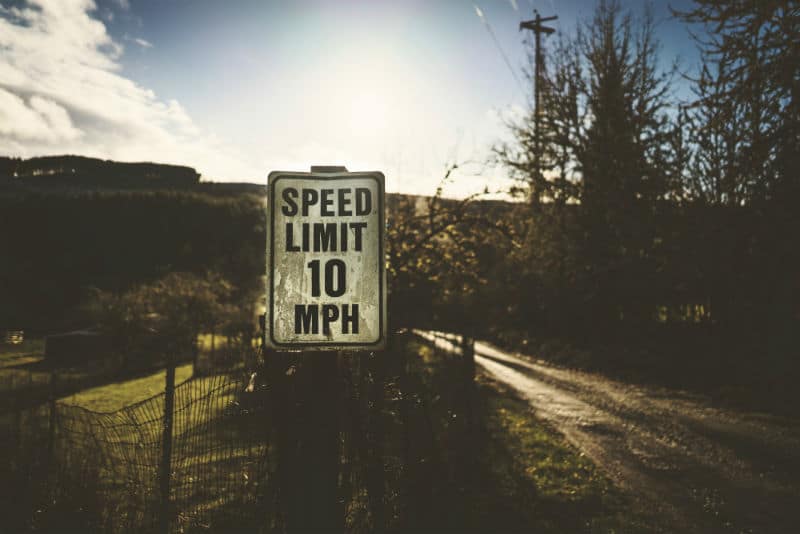 All of this sounds pretty great, but there are some restrictions that you should be aware of. Three doesn't just give you free rein to use your phone exactly how you might want to:
Data Usage Restrictions
No matter what data limit you have, you are restricted to using just 12 GB per month when you're outside of the country (19 GB if you're on a contract and you're travelling inside the EU). Anything over that limit will be charged at 1p per MB of data used.
Fair Usage Policy
If you're inside the EU then you can call and text as much as you like and as long as you keep to the above mentioned data limit you should be fine. Outside of the EU, however, there is a hard fair usage policy. This restricts you to 3000 minutes, 5000 texts, and 12 GB of mobile data. If you go over these limits then Three will cut off your data connection until the next billing cycle begins.
Restricted Data Speeds
You might have fast 4G (or even 5G) data access at home, but when you're abroad you probably won't. Three only includes 3G and 2G service outside of the UK. The only exceptions are in Ireland, Denmark, Sweden, and Austria where you will also get 4G service.
Time Limits
Go Roam is designed for roaming, not for moving to another country. For this reason, every 120 days your account will be reviewed. If you've spent the majority of that time in a single country other than the UK (so if you're travelling around, it's fine), then your bill is going to go up. The additional charges for using your phone in a different country for a long period of time are £3.25 per minute, £1.01 per text, and 50p per MB of data.
Obviously, these charges are high, so if you're actually moving then you're going to want to get a local phone plan, rather than relying on Three.
Tethering Limits
If you're into tethering or turning your phone into a mobile hotspot to allow other devices to connect to the internet, then inside the EU you're fine. Outside of the EU, however, you are not allowed to tether unless you buy the special £5 per day Data Passport from Three.
How Does This Compare?
Three's Go Roam offer looks pretty good, but how does it compare to offers from other operators?
Inside the EU
Inside the EU it's difficult to compare offers. Since operators are forced to let you use your phone as you would at home, whether Three is cheaper or not really depends on what kind of plan you have with your current operator. If you're looking for a new operator then Three certainly makes roaming easy, but roaming charges shouldn't be a deciding factor when choosing an operator. Focus instead on getting the cheapest plan that's right for you, and roaming will cost you pretty much the same.
Outside the EU
If you travel outside the EU, then the question becomes where are you going. Several operators offer solid roaming rates to popular non-EU countries. The best offers with major operators are:
O2: O2 Travel lets you add a bolt-on for £4.99 a day that allows you to use 120 minutes, 120 texts, and roaming data in 27 destinations.
Vodafone: Vodafone lets you roam for £6 a day in 60 countries, though if your current plan includes Vodafone Global Roaming Plus you'll get free roaming in 27 countries outside of the EU.
EE: EE lets you roam in Australia, Canada, Mexico, New Zealand and the USA for £10 a month, though if you have the EE Max phone plan you get roaming in these countries for free.
Three: Finally, if you're going to a country that isn't covered by the Go Roam programme, then Three offers a £5 per day Data Passport that gives you roaming in Azerbaijan, Canada, Malaysia, Mexico, Moldova, Myanmar, Pakistan, Russia, Saudi Arabia, South Korea, Taiwan, Thailand, Tunisia, Turkey, and the UAE.
Costs really depend on where you're travelling to. However, when it comes to convenience, Three seems to have the competition beat. All of Three's contract plans and any PAYG customer can use Go Roam, as opposed to other operators who only allow free-roaming to certain customers, or who charge daily fees.
Three's Go Roam: The Bottom Line
If you're a big traveller then Three's Go Roam programme is likely to be the best bet to get you decent, affordable phone service when you're out of the country. Go Roam is convenient, available to all Three customers, and for the most part will let you use your mobile just like you do in the UK, and you won't need to pay extra fees.
Great deal from Three
Get 8GB of Data £9/month
If you're looking for a SIM only deal that works abroad then Three are currently running a 12-month sim only contract that comes with 8GB of data for just £9 per month. We think it's the best value SIM in the UK right now and probably won't be around forever.