Three Unlimited Data: A Closer Look at Three's All You Can Eat Data SIM
If you're a big mobile internet user then you'll know that mobile data is one of the most expensive parts of a phone bill. Going over that pesky data limit will end up costing you big time. That's why the biggest data users look out for unlimited data deals.
Unfortunately, these aren't as easy to find as they used to be. In fact, Three are probably the only company that offers a real, no strings attached, unlimited data plan. What are your options? Is this deal really as good as it sounds? We've got all the info on Three's unlimited data deals.
What You Get For Your Money
Three has long been a proponent of big, cheap data, in fact as a company that's one of their main selling points. They actually of offer two unlimited data deals, depending on whether you want to pay monthly or use pay as you go (we'll get to contracts with phones in a while).
Three's Unlimited Data Monthly Plan
The unlimited data monthly plan is as simple as it gets. It's a SIM only deal, meaning you don't get a phone, just a SIM card, so you'll need to have a phone already. You get unlimited texts, unlimited calling, and unlimited data, all for just £22 a month with a 12-month tie in. Sweet, right?
Update: Until August, Three are offering unlimited data on their contract SIM at £11 for the first 6 months of the 24 month deal. It then reverts to £22 per month for the remainder.
Three's Unlimited Data PAYG Plan
If you prefer pay as you go, then you can still get unlimited data by buying what Three call the "All In One 35" add on. This gives you unlimited calling, texting and data for 30 days and costs you £35.
Obviously, that's more expensive than the pay monthly option, but you do get the convenience of no contract (which means no credit check), and you can change your plan or operator any time you like.
Wait, Is That Data Really Unlimited?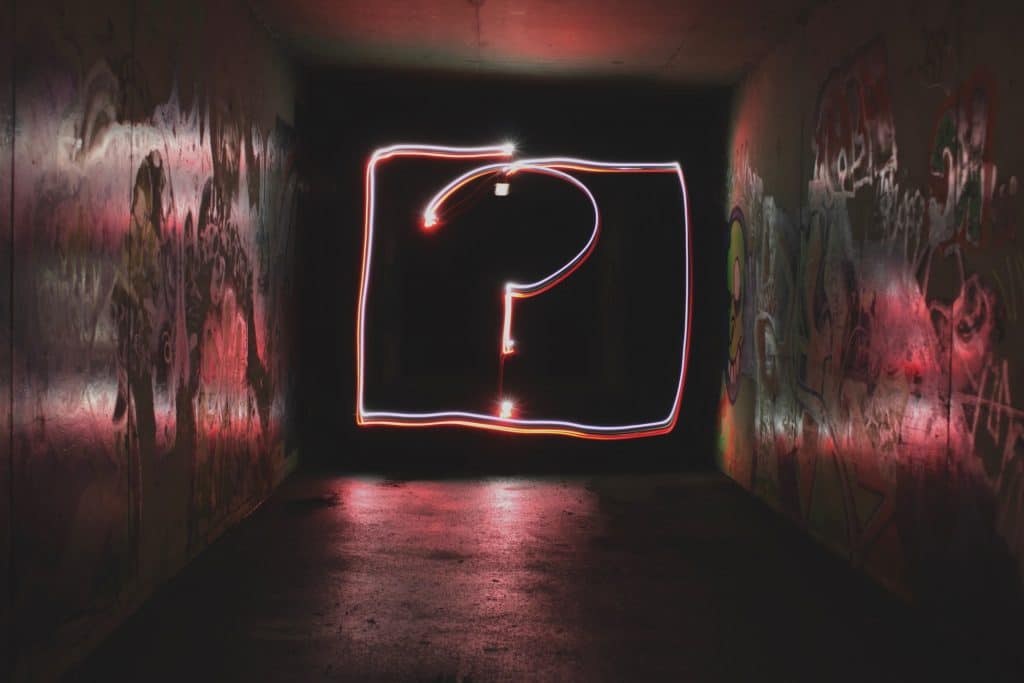 One of the problems with most big data phone plans is that there are restrictions placed on your internet use. Many companies slow down your connection after a certain point, or only allow you to use a certain amount of data per month, or even only give you decent speeds at certain times of the day. Three does NOT do this.
There is a monthly data limit of 1000 GB. However, according to Three's website this limit is more than a personal user could use in 30 days, and the limit is only in place to stop people using the connection for commercial purposes. So essentially, yes, you really do get unlimited data.
What About Traffic Sense and Traffic Throttling?
If you read the Three website carefully you might see mention of Traffic Sense, a system that Three uses to manage and throttle internet traffic (which generally means slowing devices down during busy times).
However, Traffic Sense is usually not used in the UK for UK customers, so your speeds should be just fine. In fact, it will only be deployed for in extreme circumstances. Three states:
As a network built to serve its customers we have to be prepared to ensure we can provide you with a smooth and reliable experience no matter what. In the event of network or equipment failure, or heavy congestion, we may have to deploy technology to ensure that our network runs smoothly, supporting time critical traffic and minimising disruption.
No specific services, content, applications or protocols are throttled by Traffic Sense and heavy users aren't targeted. The policy is different for roaming with Three stating:
In Go Roam Around the World destinations, we provide streaming at standard definition, reduce the speed of P2P and VPN services to ensure we can provide time critical services to all our customers, use of Personal Hotspot is not included. The above measures apply to all plans.
What is Go Binge?
Three also offers a service called Go Binge. The Go Binge plan is included by default on all Pay Monthly deals that come with at least 12GB of data per month. Go Binge gives customers unlimited data for use on Netflix, TV Player, Snapchat, Soundcloud, Deezer and Apple Music.
A fully unlimited data SIM gives you complete flexibility for your data use. However, if a high percentage of your data use is from one of the apps included in Go Binge then you might not need an unlimited data SIM and can take advantage of a cheaper 12GB SIM. Check your app usage in settings to get a better idea of where it's going.
What happened to the Three All You Can Eat Data SIM?
Three's unlimited data packages have historically been known was all-you-can-eat data SIM's. Three launched that in 2010 at a time when other 'unlimited data' on offer came with hidden download limits and stringent fair usage policies.
They used the all-you-can-eat tagline to emphasise that their data was truly unlimited with no hidden limits, throttling or fair usage policies. As of 2019, Three have ditched the 'all-you-can-eat' branding and reverted to 'unlimited'. However, the principle behind the all you can eat offering still applies; truly unlimited with no limits.
What About Extras?
If you're thinking about signing up with Three, there are a few extras that you should know about. Firstly, Three does offer Go Binge (discussed above) with their pay monthly unlimited data deal. This gives you endless data to use on Netflix, TV Player, Soundcloud, Snapchat, Deezer, and Apple Music. However, since you've got unlimited data anyway, that isn't a huge selling point. Similarly, Three's PAYG service gives you a free 200 MB of data every month, but since you're already getting unlimited data, that's not a big draw.
In fact, the only really applicable extra with a Three unlimited data plan is Three Rewards. Download the Wuntu app on your Three phone and you'll get access to discounts on products, services, and even restaurants and cinemas.
What About Adding a Phone?
Of course, if you go with the pay monthly unlimited data plan you can add a phone to your contract. Prices per month vary depending on which phone you choose, but to give you an idea here are the prices of some of the most popular mobiles (which include the price of the unlimited monthly data plan):
The Samsung Galaxy S10 is £79 up front and then £51 a month
The 64GB iPhone XR is £49 up front and then £52 a month
The Honor 8X is £0 upfront and then £44 a month
The Huawei P Smart 2019 is £19 up front and then £32 a month
The Huawei P20 is £29 up front and then £37 a month
Three Unlimited Data Only Tablet SIM
Three also provide mobile data for those not using a phone. If you're using a tablet here you can get the same unlimited data deal for £22 a month. This requires the deal that comes with the  Huawei E5573bs Mobile Wi-Fi but the trick here is that you don't need to keep the SIM in that device. The £22 a month price is subject to paying via a recurring method too.
The other alternative, if you want a data only sim for your tablet is to opt for a preloaded Data SIM that comes with a set amount and expires usually after 3 months, 12 months or 24 months.
What About Roaming?
Three's unlimited pay monthly AND PAYG plans include Go Roam, which allows you to use your phone in the exact same way as you do at home (at no extra cost) in 71 countries around the world. This includes all EU countries as well as Australia and the US. But, there's a catch.
According to the Three website you can use only 19 GB of your data in EU countries each month, and only 12 GB for non-EU countries. So you might want to watch your usage if you're out of the country.
If you're not in one of the 71 included countries then you'll need to pay roaming charges. These charges depend on which country you're visiting, and you can find more information here.
How Does Three Compare to Other Networks?
Although unlimited data plans are hard to come by, there are a few offered by other networks. Remember that Three offers unlimited calling, texting, and data for just £20 a month on a 24-month contract, or for £35 per 30 days for PAYG customers. And there are no real restrictions on how you can use that data. Here are the other alternatives:
GiffGaff
GiffGaff offers an unlimited Goody Bag that gives you unlimited calling, texting, and data on a 30-day rolling contract (which automatically renews every 30 days), for £25 per 30 days. However, you cannot get a phone on contract through GiffGaff. Plus, you'll only get 4G data for the first 20 GB of that data, and speeds may be restricted between 8 in the morning and midnight.
Smarty
Smarty gives you unlimited calling, texting, and data on a 30-day rolling contract for £25 a month. There are no real restrictions (Smarty has the same 1000 GB limit as Three), but you're still looking at paying more than if you signed a contract with Three.
Virgin Mobile
Virgin Mobile offers unlimited calling, texting, and data on a 12-month contract for £27 a month. You can add a phone to your contract if you like. However, this offer is ONLY valid for existing Virgin Mobile, Virgin TV, or Virgin Broadband customers, so if you're not already with Virgin, then you're out of luck.
Checking out the competition, it's pretty obvious that if you're looking for unlimited data then Three is probably going to be your cheapest and best choice unless you happen to find a special offer or deal from another operator. If you're not stuck on unlimited data then other operators do have big data packages, but none of them are really comparable to Three's offer:
EE offers a SIM Only contract with 50 GB of data for £27 a month
O2 will give you a 50 GB SIM Only contract for a whopping £45 a month
Vodafone will give you 100 GB of data on SIM Only for £24
Coverage and Speeds with Three
Coverage with Three is excellent. However, do note that Three does NOT support 2G networks anymore (which shouldn't be a problem if you're using data anyway). Currently, Three gets 99.8% coverage with 3G and 98.3% coverage with 4G. You will want to double check your home location though, just in case. And you can easily do that using Three's Coverage Checker.
In terms of speed, Three offers 4G speeds of up to 300 Mbit/s, although those speeds will depend on your actual location. Again, you'll find more information using Three's Coverage Checker. There is no speed cap with Three, so your data speeds should remain pretty constant.
Personal Hotspots and Tethering
Using your mobile data to get another device online (such as a tablet) is known as tethering. You can also use your mobile data to turn your phone into a WiFi hotspot that lets other devices or other users connect to the internet.
Some providers forbid this, but Three does NOT. You are free to use tethering or personal hotspots as much as you like, and there are no data or speed limits either.
Pros and Cons of the Three Unlimited Data SIM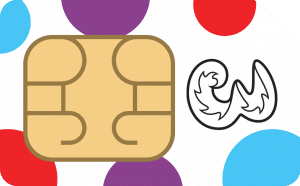 Any deal has pros and cons, but we have to say that there aren't many negatives here. On the pro side you get unlimited data for a very cheap price when compared to other operators. You get great coverage, and even good prices on mobiles as well.
The only real con here is that if you're not really a big data user then this probably isn't the deal for you. If you can stand having a data limit then yes, you'll get cheaper contract prices elsewhere.
With this Three deal, you'll just be paying for data that you're not using. And in terms of PAYG deals, Three's plan is a little pricey, though that's to be expected from PAYG. If you're serious about PAYG then you might want to consider GiffGaff or Smarty's 30-day rolling contract unlimited data deals, since you'll get cheaper prices and you'll still get that unlimited data (and you won't need to pass a credit check).
Three's Unlimited Data: The Verdict
The bottom line here is that if you're looking for unlimited data, then Three should be your first stop. You get truly unlimited data without real restrictions for a very fair price. Yes, this deal is as good as it sounds for the most part, and there's really no catch.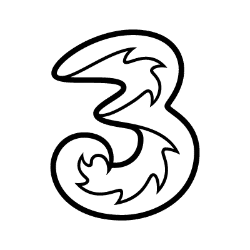 All You Can Eat Data from 3
Three Unlimited Data SIM
Three's unlimited data sim monthly plan is as simple as it gets. It's a SIM only deal, meaning you don't get a phone, just a SIM card, so you'll need to have a phone already. You get unlimited texts, unlimited calling, and unlimited data, all for just £22 a month and you're tied in for 12 months.
In terms of unlimited data deals, we think Three's is the best option out there. Their coverage is solid, speeds are good and it is truly unlimited. The only real question is do you need unlimited data? For most people probably not but if you're a heavy user then this could be the right deal for you.