Three 5G Home Broadband Review [Buying Guide]
Looking to get a decent internet connection at home? Whilst there are plenty of choices for home internet, most of them involve cables somewhere along the line. But with Three's 5G home broadband, you can go truly wireless. With quoted download speeds of 100Mbit/s, Three's 5G service is currently only to customers in London and gives you unlimited data on a 12-month contract for £30/month.
There's' no need for engineer visits or having to use your landline cabling, it's a simple plug and play setup. But is this really a good way to get your home connected? We've got everything you need to know about Three's 5G home broadband package.
Table of Contents
5G Home Broadband? What?!
Before we get into details, let's take a look at what exactly Three home broadband is. We'll try and keep things simple. As we said, you've got plenty of choices when it comes to home internet. You could get a traditional internet coming through the phone line. You could get TV-connected internet that comes through the TV cables. You could even get a specific internet cable that comes into your house. Or, you could depend on a mobile phone signal to get your daily dose of emails and news.
Mobile internet involves a device known as a hub (much like the internet router most of us already have). This hub connects to an operator's mobile data just like your mobile phone does and then broadcasts that as a wireless signal around your home. For your devices, there's really little difference between this and a normal wifi router. You'll hook up to the wifi and be good to go. Up until now, most mobile broadband packages have used 4G signals, but with Three you now get access to a new, faster 5G network.
The Pros and Cons of Going Mobile
Obviously, there are some pros and cons here. On the good side, there are no cables. This is handy if your home doesn't already have a landline or TV cable or dedicated internet cable. You won't have to do any construction, there won't be any drilling or banging. Theoretically, anyone can use mobile broadband, as long as there's a mobile signal in your home. It's also easy to take your internet with you if you move house, you simply plug in your hub in your new home and you're good to go. Mobile broadband is super simple to set up and use, another point in its favour.
On the downside, not everyone gets great mobile reception in their home. Plus, with Three's 5G programme that disadvantage is more worrying since 5G is currently only available in London. Mobile broadband can be slower than other ways of getting the internet (particularly fibre optic networks), though speeds with 5G are very promising. And traditionally, mobile broadband options have been more expensive than other options too.
Three's 5G Broadband Package
Three's offer is actually very simple, there's only one plan. But there are a few different areas that we need to look at to give you the full picture.
The Plan
We said it was simple, and it really is. With Three you get a twelve-month contract, you'll pay £30 a month with zero up-front, and you'll get unlimited data. How easy is that?!
The Hub
As with most internet providers, you'll get your hub from Three. Do note that this won't belong to you, you'll be renting it (the rent is included in your monthly payment already), so if you cancel your plan you'll need to send the hub back to Three.
The hub you'll receive is officially called the Three 5G Hub, though it's basically a Huawei 5G CPE Pro router in disguise (if you're techie enough to want to do some research on the hub). You'll plug it into an electric socket, the hub will hook up with Three's 4G and 5G network and then start broadcasting a wifi signal around your home. You just connect your devices to this signal in the same way as you would to any other wifi signal.
We'll talk about speeds more below, but theoretically, the hub can support speeds of up to 1000Mbit/s, though speeds obviously depend on the network that a signal is coming from and you're highly unlikely to get anywhere close to that on a mobile network. It will also support up to 64 connected devices at any time, so add all the tech you want to your smarthome!
Finally, though the hub does support a wireless network it also has two ethernet ports. So if you want to plug a device straight into the hub, you can.
The Speeds
So, here's the deal. 5G is a faster mobile data network. Theoretically, 5G can offer speeds of up to 2500Mbit/s. However, that's only theoretical. Speeds depend on many things (location, infrastructure, how many people are using a connection), and realistic speeds for 5G are looking like they're between 100Mbit/s and 150Mbit/s.
How does that compare? Well, realistic speeds for 4G are around 25Mbit/s, so 5G is a lot faster than that. And 5G may actually be faster than most other (cabled) forms of home internet too. The average download speed for home broadband across the UK is around 45Mbit/s. That's only an average though, and the fastest speeds currently available are from Virgin Media, whose M500 cable is getting speeds of around 516Mbit/s.
To cut a long story short, 5G should be faster than average, but not the fastest home broadband that you can get. However, there is a word of warning here. Currently, 5G is very new and that means that there aren't many users. The more users join a network, the more speeds tend to slow down. We saw the same thing when 4G debuted, and there's no reason to think that 5G will be any different.
In terms of actual usage though, as long as you're getting a good mobile signal Three's 5G home broadband speeds should be more than fast enough for the average user.
The Restrictions
Whilst you should get unlimited data, there is a fair usage policy here, so you can't technically just use as much data as you want. Three call this an "acceptable usage policy" and it's not particularly clear. There are no hard and fast limits, Three's terms and conditions simply say that they reserve the right to slow down your speeds or even suspend your account if your usage "either exceeds that reasonably expected of someone using the Service or materially affects other users' enjoyment of the Service, or has an adverse impact on our network."
That's not particularly helpful, though in most cases this will not affect normal customers. But if you try running a business using one of these accounts and run up too much data then you could be in trouble.
The other restriction here is based on location and availability, and we'll get to that below.
The Set-Up and Delivery
If you order your 5G home broadband before 4 pm, Three will deliver your hub for free the next day. Inside London, you can also pay an extra £20 to have same-day delivery as long as you order before 3 pm. Set up is simple. Plug your hub in and follow the instructions you're given, it should take around ten minutes. You won't need an engineer's visit and shouldn't need any technical help.
About the Three 5G Hub
The Three / Huawei router supports dual-band Wi-Fi and the latest Wi-Fi 6 technology (802.11a/b/g/n/ac/ax). It's worth noting that the 5G Hub router doesn't actually belong to you and you are essentially renting it. If you decide to cancel your service, you'll need to return the router. Alternatively, you can pay a fee of £105 if you'd like to keep it.
Three Home Broadband Hub Specs
| | |
| --- | --- |
| Price: | From £30/month |
| Data: | Unlimited |
| Contract Length: | 12 months |
| Specs | |
| Model: | Huawei 5G CPE Pro |
| Colour: | White |
| Dimensions | 99 mm x 107 mm x 215 mm |
| Weight | 700g |
| Connectivity | |
| 5G Connectivity: | Up to 2330 Mbit/s download (Theoretical value. The actual rate depends on the operator signal) |
| 4G Download Speed: | Up to 1600 Mbit/s download |
| 4G Upload Speed: | Up to 150 Mbit/s upload |
| 4G Bands: | LTE bands 1, 3, 5, 7, 8, 18, 19, 20, 28, 32, 34, 38, 39, 40, 41, 42 & 43 |
| Network Port | One Wan / Lan GE port, one Lan GE port, one TEL port, one SIM card slot (Nano-SIM) |
| External Antenna: | Yes, 2x TS-9 connectors |
| Antenna Type | Dual-band Wi-Fi antenna with six signal amplifiers |
| Home Network Connectivity | |
| Dual-Band Wi-Fi: | 2.4 GHz & 5 GHz, dual-band auto-selection |
| Wi-Fi Connectivity: | 802.11ax/ac/a/n 4 x 4 MIMO, and 802.11b/g/n 2 x 2 MIMO |
| Wi-Fi Devices: | Up to 64 devices |
| Ethernet: | 2 Gigabit Ethernet ports |
How Does Three Compare?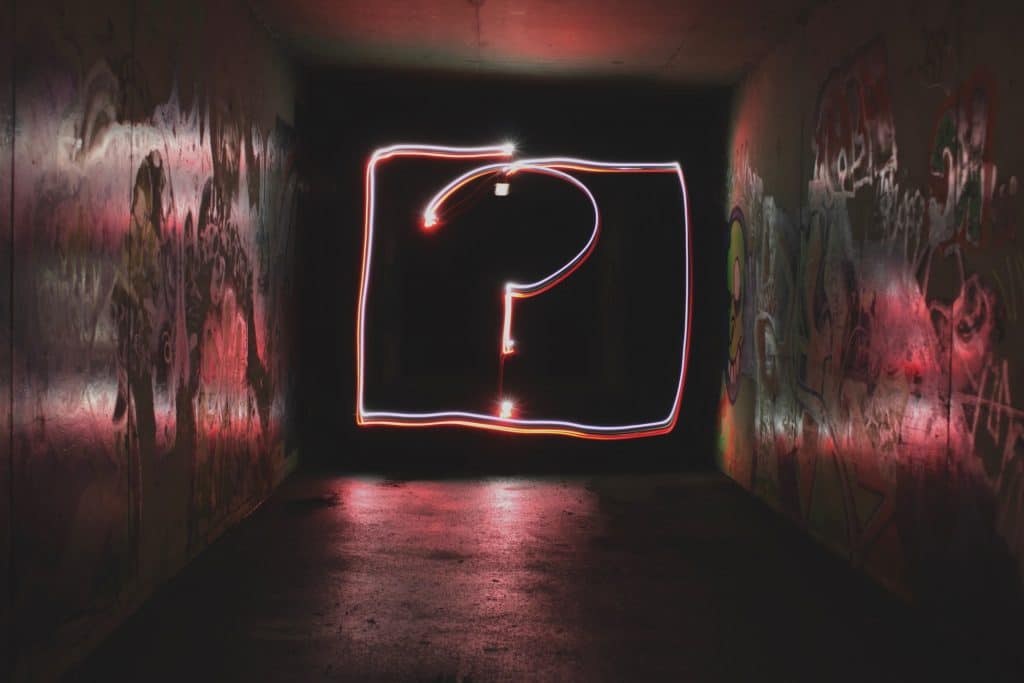 How Three's deal compares really depends on what you're comparing to. Because of the promised internet speeds, the alternatives are either another mobile broadband connection or a cabled internet connection. So we'll run a quick comparison to both those things to help you make a better decision.
Compared to Other Mobile Broadband Options
There are three big players in the mobile broadband market, Three, Vodafone, and EE. Remember, Three's 5G Home Broadband costs just £30 for unlimited data on a 12-month contract. Here are your other options:
With Vodafone: Vodafone offers 4G and 5G home broadband through their Gigacube plans. You'll pay £30 a month for 100 GB of data, £40 a month for 200 GB of data or £50 a month for unlimited data. These are all 12-month contracts.
With EE: EE offers a 5G service through their 5GEE WiFi plans. These start at £50 a month for 50 GB of data, with the largest plan available right now being £75 a month for 200 GB of data. Alternatively, their 4G plans are a little cheaper (though slower), starting at £35 a month for 50 GB of data.
With Three: Three also offers a slower 4G mobile broadband service that's cheaper than the 5G option. You get unlimited data and prices start from £21 a month going up to £25 a month depending on which hub you choose to use. These are 24-month contracts.
Obviously, Three's mobile broadband options are a lot cheaper than those offered by other networks, which is definitely a point in their favour. In fact, Three offer the cheapest mobile broadband that we've seen.
Compared to Cabled Options
Let's say that you already have cable in your home so you don't need to worry about installation, is it still a better deal to get mobile broadband? In terms of speed, 5G mobile is best compared to fibre broadband services. And prices there get pretty high. Here's a look at the competition:
A 24-month contract with BT will cost you £37.99 a month
An 18-month contract with Sky will cost you £27 a month with a £20 setup fee
An 18-month contract with TalkTalk will cost you £23.50 a month
A 24-month contract with Virgin will cost you £26 a month for the first 12 months, and £49 a month thereafter, and a £35 setup fee applies
So Three's 5G mobile broadband is mid-range when it comes to the price here. However, do note that with the exception of Virgin's offer, speeds on Three will be faster than any other plan. Plus, you'll need to have a fibre cable connection already in your home for these cabled options to work.
Location and Coverage
And now we come to the bad news. Three's 5G service is only available in very limited areas. Currently, only some parts of London are served by Three. You can get an idea of whether or not you're covered by checking Three's coverage map.
The good news is that Three's network is rapidly expanding, with coverage expected in 24 further towns and cities by the end of 2019. So you'll need to keep checking on that coverage map to see if you've been connected.
Three's 5G Home Broadband: Worth It?
Mobile broadband has a reputation for being expensive, slow, and getting spotty coverage. It used to be that the only reason you'd get mobile broadband is if you had no other choice. However, Three are changing all of this. Their current plans are fast and affordable, though coverage still isn't great. In fact, they're fast enough and affordable enough that it's really worth considering mobile broadband even if you do have other options.
Three 5G Broadband
From £30 per month
Three's 5G broadband is on a twelve month contract, you'll pay £30 a month with zero up-front, and you'll get unlimited data. Simple.
There's no landline or installation
Plug in and you're ready to go
Enjoy fast Unlimited 5G broadband*
*Currently only in London, more cities coming soon.