Voxi Unlimited Data Review: Endless 5G Data for £35 per month
Finding that your mobile data bills are getting ridiculous? Opting for an endless data phone plan could be the answer to spiralling bills, especially if you're a big data user. However, there are tons of options on the market to choose from, so which is right for you?
Today we're taking a look at the Voxi unlimited data plan, the ins and outs, pros and cons so that you'll know if this is the plan you've been looking for.
Table of Contents
Do I Really Need an Unlimited Plan?
First thing's first, you need to consider whether or not you really need an unlimited plan, since there are pros and cons here.
Obviously, the biggest advantage of an unlimited plan is that you're going to have lots of data, which means you should be able to avoid those extra charges for going over a data limit. Big data users can rest assured that they can go online as much as they like.
However, there are downsides too. Unlimited data plans tend to be more expensive than limited options. So if you don't truly need unlimited data, you could be wasting your cash.
Before opting to go for an unlimited plan it's a good idea to check out some old online mobile bills, or check the settings menu of your phone for a data usage setting, to see just how much data you really do need. Only go for unlimited if you can't find a more efficient option that will meet your needs!
Who Are Voxi?
You might not have heard of Voxi, since this is a relatively new operator. Voxi is a no-frills operator owned and operated by Vodafone. This means that you can get the same good reception and service that you'd expect from Vodafone, but you'll pay lower prices since there are fewer extras (meaning fewer reward programmes and the like).
When it first launched, Voxi was only available to those aged 30 and below. This is NO LONGER the case, and anyone may now start an account with Voxi.
Voxi's Unlimited Data Deal
Voxi have one deal, and it's a really simple one. You'll get unlimited calls, texts, and data for £35 a month. How easy is that? But there's a little more to it than that. Essentially, this is a PAYG plan with a monthly bundle that includes unlimited everything. And that has a couple of advantages.
Firstly, you'll be paying for your service before you use it, which means there won't be any surprises. Your plan will automatically renew itself each month, so there's no hassle. But you can cancel your plan at any time, so there's no commitment either.
And there's one final detail: because this isn't a long term contract you won't need to pass a credit check. If you've got bad credit or no credit at all, no problemo. Unlike with longer contracts, your credit just isn't an issue here.
What Else Should I Know?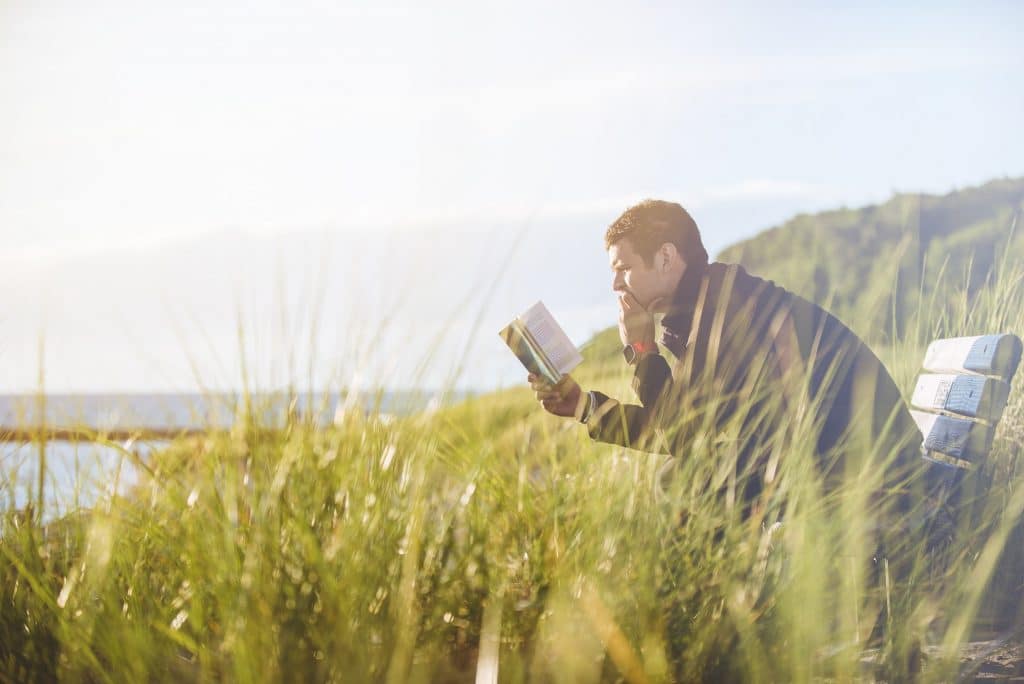 Voxi believes in keeping things simple, but there are a few more things that you should know before jumping at this deal.
Charges for Out of Bundle Use
Given that you've got unlimited calls, texts, and data, there shouldn't be much use for out of bundle charges. However, if you want to call premium-rate numbers or call certain countries, then your unlimited SIM won't be of much use to you. In this case, you'll need to top up your Voxi account with traditional PAYG credit. You can find out more about how much Voxi charges for calling premium-rate numbers and other countries on Voxi's website.
Mobile Data Speeds and Limitations
You'll be glad to know that a contract with Voxi not only gets you access to 3G and 4G mobile data but also fast 5G data where available. In terms of limitations, Voxi is pretty unclear. They do have a terms and conditions page, but this has several references to Vodafone's terms and conditions page. Vodafone itself does not practise speed limitations, so we're going to go ahead and assume that Voxi will also not throttle your data speeds after you've used a certain amount of data (as some operators do).
Fair Usage Policy
Again, Voxi are pretty unclear about their fair usage policy. Most operators have one of these, a set limit of data (usually a very high limit) that if you exceed it will mean having your account suspended or cancelled. This is to stop personal plans being used for commercial purposes. Voxi doesn't specifically say what their limit is, just that they do have a fair usage policy (see the terms and conditions link above). They do say that they will attempt to contact you before you reach whatever. And the limit with most operators is around 1000 GB.
Additional Benefits
Voxi is a no-frills network so they really don't offer much in the way of extras or benefits. The one perk that they do have is a refer-a-friend programme. If you refer a friend to Voxi and that friend ends up signing up for service then you'll both get a £10 Amazon gift card. But that's really it in terms of perks for Voxi.
How Does Voxi Compare?
It's actually quite tough to compare Voxi to other networks due to exactly what they're offering, however we'll give it a shot.
One Month Contract Comparison
If a one-month rolling contract is what you're really looking for, or is your only option, then Voxi's £35 a month plan is pretty pricey compared to the competition:
Smarty at £22 a month
GiffGaff at £25 a month
iD Mobile, also at £25 a month
BUT, and this is a really big but, Voxi are the only operator that allows you to use 5G data on a one-month rolling unlimited data contract. So Smarty, GiffGaff and iD Mobile might be cheaper, but they're also slower, so you're making sacrifices to get those lower prices…
Longer Contract Comparison
If you're willing to commit to a longer contract though, you can get cheaper prices and in some cases even faster speeds, so let's take a look at those options:
Three offers unlimited calling, texting, and data on a 12-month contract for £18 a month (including 5G data)
Vodafone offers unlimited calling, texting, and data on a 12-month contract for £22 a month (4G only) or £30 a month (including 5G data)
Virgin Mobile offers unlimited calling, texting, and data on a 12-month contract for £32 a month (4G only)
O2 offers unlimited calling, texting, and data on an 18-month contract for £33 a month
EE offers unlimited calling, texting, and data on a 12-month contract for £34 a month (4G only)
Long story short, you can get a cheaper option by signing a longer contract, but only with Three. With other operators, you'll have cheaper options, but you'll also have to settle for 4G data rather than 5G, so that's going to be a trade-off.
Do keep in mind that you may get further discounts by looking for special offers, by renewing your contract with your current provider, or by bundling your services (getting other services such as home broadband or cable TV as well as mobile service from your operator).
Coverage with Voxi
Coverage with Voxi will be the same as coverage with their parent network Vodafone. The good news here is that Vodafone gets 99% population coverage across the UK for 2G, 3G, and 4G service. 5G is a different story, however, since this is pretty new tech. Vodafone currently offers 5G in 32 towns and cities across the UK, with further expansion planned for 2020. You can find a list of places covered by Vodafone's 5G here.
Despite that impressive 99% coverage rate it's still not a bad idea to check reception in your local area, just to be sure that you're not in a blackspot. You can do that by checking Vodafone's coverage map above, or by using the official UK mobile coverage checker app on the OFCOM website.
Roaming and Tethering
Inside the EU roaming with Voxi is simple. You'll use your phone just as you would at home, including getting access to 5G networks where they're available. Outside of the EU you probably won't be able to use your phone as you would at home. Instead, you'll need to use your SIM as a traditional PAYG SIM. You'll need to top up with credit and then you'll be charged different fees depending on which country you're in. You can find a list of roaming fees on Voxi's website.
For those that want to tether or create a personal WiFi hotspot using their mobile data to get other devices such as tablets online, then the good news is that you can tether as much as you like. Voxi places no restrictions on mobile tethering at all.
Voxi's Unlimited Data Plan: The Bottom Line
Voxi's unlimited data plan definitely has some strong selling points. You'll get access to fast 5G data where available, you won't need to make a long-time commitment, and you'll get plenty of flexibility and control. However, Voxi isn't always going to be your cheapest option.
If you can commit to a longer contract, or if you're willing to sacrifice 5G access for more common 4G mobile data speeds, then you'll find cheaper phone plan options with other operators. But if short term 5G plans are what you're looking for, then you really won't do any better than Voxi.

£35 per month
VOXI Unlimited Data
5G ready
Unlimited data
No Contract
Unlimited minutes and texts, EU roaming, cancel at anytime.
£35 per month.