Vodafone PAYG Big Bundles Reviewed
Vodafone is one of the best known names on the UK mobile market. And if you're looking for a great PAYG deal, then Vodafone could be the operator for you. Particularly when you take into account their Big Bundles. What are we talking about? Read on to get our complete guide to Vodafone's Big Bundles, to see if they're really the great deals that they appear to be…
Vodafone and Pay As You Go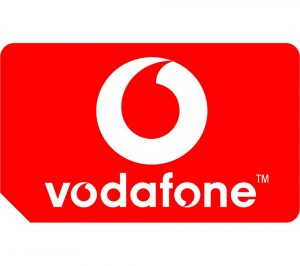 Alrighty, there are plenty of great reasons to choose a PAYG plan, rather than a contract. You won't need to pass a credit check, you pay only for what you use, you pay before you use rather than being confronted by a bill at the end of the month. PAYG is a solid choice for a lot of customers. And when it comes to PAYG, Vodafone has two options.
The first is called Pay As You Go 1. This is a basic, simple PAYG plan that works in the same way as any other. You load up on credit, you use your phone and credit is deducted from your account. Boom. Done. However, they also offer Big Bundles, which give you a little more bang for your buck.
How Do Big Bundles Work?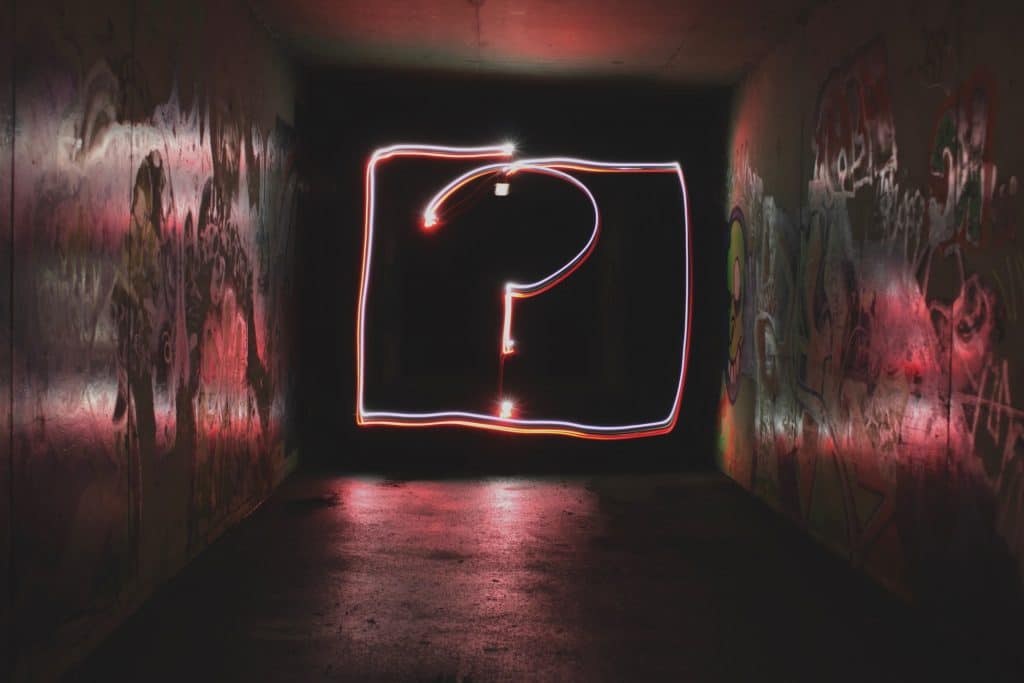 Here's the deal. You buy a Big Bundle and it will give you an allotment of minutes, texts and mobile data that's valid for 30 days. It's kind of like having a contract plan in that you get minute, text and data limits. However, the difference is that you pay up front, so there's still no mobile bill and no credit check.
You can buy just one bundle if you like, or buy a bundle whenever you need one (if you've used up your allowance in 14 days, just buy another bundle, no need to wait the full 30 days). Or you can set your chosen bundle to auto-renew every 30 days so you don't need to worry about it. In fact, setting up auto-renew is a good plan, since it comes with a big benefit…
Why Auto-Renew Rocks
If you choose to set a bundle on auto-renew, then you get a pretty awesome feature called "Total Rollover." This lets you roll over any unused data, texts, and minutes to the next thirty day period. Let's say you have a bundle with 150 minutes, 250 texts and 100 MB of data set on auto-renew. In January you use only 100 minutes, 200 texts, and 50 MB of data. That means that in February when your bundle auto renews you'll get 200 minutes (150 plus the 50 unused from January), 300 texts (250 plus the 50 unused from January), and 150 MB of data (100 MB plus the 50 MB unused from January).
That's a pretty sweet deal. However, there is a caveat. You can only roll your limits over for one month. That means that you can use January's unused minutes/texts/data in February, you can use February's in March, but you can't use January's in March.
What Are My Bundle Choices?
Right now there are four bundle options available from Vodafone:
250 minutes, unlimited texts, and 3 GB of data for £10
250 minutes, unlimited texts, and 5 GB of data for £15
1000 minutes, unlimited texts, and 10 GB of data for £20
3000 minutes, unlimited texts, and 20 GB of data for £30
Who Is This Deal Good For?
If you're a light phone user, then Vodafone's bundles probably aren't going to be for you. You're simply not going to use the minutes/texts/data that you're paying for. If you only use your phone occasionally to text and nearly never to go online, then this isn't a great deal. However, if you're anything more than a casual phone user then you're going to save cash by choosing bundles over regular pay as you go. With regular PAYG users being charged 20p a minute for calls, for example, it's easy to see why a £10 bundle that includes 250 minutes is a good deal, as long as you're going to be using well over 50 minutes of call time per month!
Light user? Read our pay as you go sim guide and discover the best option for light users.
A Word About Voxi…

It's only fair that at this point we say that there is another feasible Vodafone PAYG option that is a better deal than a Big Bundle, but only under certain circumstances. Voxi is a network wholly owned by Vodafone, and Voxi also offers PAYG Bundles with bigger limits than those offered by Vodafone themselves:
Unlimited minutes and texts and 8 GB of data costs £10 with Voxi
Unlimited minutes and texts and 20 GB of data costs £15 with Voxi
Unlimited minutes and texts and 45 GB of data costs £20 with Voxi
Unlimited minutes, texts and unlimited 5G data costs £30 with Voxi
What About Extras?
By opting for Vodafone you're automatically enrolled in the Vodafone Rewards programme. As a PAYG customer, you'll get 100 points every time you buy a £10 top up, or 50 points every time you buy a Big Bundle. These reward points can be used to purchase Vodafone based benefits, such as Vodafone credit (£5 of PAYG credit is 1000 points), or Vodafone's entertainment passes to give you access to Sky Sports or other TV channels. You can even get Starbucks gift cards! You'll find a full list of what your Rewards points can buy here.
Additionally, as long as you top up with £10 of credit every six weeks you can be a part of the Vodafone VeryMe Rewards programme. This is run through a special Vodafone app that you'll need to download and offers a wide variety of freebies and discounts for food, concerts, events and all kinds of other things.
Out of Bundle Charges
If you run out of credit in your bundle and you don't immediately buy another bundle then you'll be charged base charges for minutes/texts/data that you use for as long as there's credit on your PAYG SIM card. These out of bundle charges are pretty costly (so it's best to grab another bundle if you can):
Calls are 35p a minute, 30p per minute to voicemail or 45p to access a special rate number plus the per minute charge from that number
Texts are 14p and MMSs are 45p
Data is £2 a day for up to 50 MB, and 10p per additional MB of data after that
Buying Bundles
Vodafone make buying bundles pretty easy. You can buy a bundle through the Vodafone website, or through the Vodafone app on your phone. Additionally, you can call Vodafone's customer service (4354), or simply send a text message. Buying by text is the easiest way, you'll simply need to text a code to 2345 depending on which bundle you want:
for the £10 bundle text BIGVALUE10
for the £15 bundle text BIGVALUE15
for the £20 bundle text BIGVALUE20
for the £30 bundle text BIGVALUE30
As long as there is enough credit in your PAYG account the bundle you buy will automatically renew after 30 days. If you do NOT want your bundle to renew automatically you'll need to call 4354 and request that auto-renewal be switched off.
How Does Vodafone Compare to Other Operators?
Vodafone tends to be a pretty good value for money, and their PAYG Big Bundles are no exception to that rule. Generally, this isn't the absolute cheapest option, however, this is the cheapest PAYG option offered by a major operator (so cheaper than EE, Three, and O2, though piggyback operators tend to get a little cheaper):
The £10 Bundle: For £10 you get 250 minutes, unlimited texts, and 3 GB of data from Vodafone, which is pretty middle of the road. There are a few other options for the same price that will get you different limits. For example, £10 at GiffGaff gets you unlimited minutes and texts with 6 GB of data. And with Asda Mobile, you'll get 600 minutes, unlimited texts, and 4 GB of data.
The £15 Bundle: For £15 you get 250 minutes, unlimited texts, and 5 GB of data from Vodafone. However, for the same price, you can get 15GB of data from Giffgaff and Voxi.
The £20 Bundle: Vodafone gives you 1000 minutes, unlimited texts, and 10 GB of data for £20. Again though, there are a few other £20 options that will give you different limits. £20 with Three gets you unlimited minutes and texts and 12 GB of data, and the same goes fro Asda Mobile. Incredibly, £20 at GiffGaff gets you unlimited minutes and texts and a whopping 80 GB of data.
The £30 Bundle: As we've just seen paying £20 at GiffGaff gets you unlimited minutes and texts and 80 GB of data, whilst at Vodafone, you'll pay £30 for 3000 minutes, unlimited texts, and 20 GB of data, so there's a clear winner here…
On the whole, Vodafone prices aren't bad. They're the cheapest of all the major operators. And if you want a mobile provider that has bricks and mortar stores, that allows you to buy a phone, that gets great reception, and that allows you to combine other services (like home broadband or TV packages), then Vodafone is the best choice. You will generally get cheaper prices from piggyback operators like GiffGaff and Asda Mobile, however, so if budget is a priority you might want to steer clear of major operators like Vodafone.
What About a Phone?
Most PAYG users already have a phone that's unlocked and ready to use. And few operators are willing to sell phones for a monthly price to PAYG users (contract phones are usually reserved for contract customers). However, Vodafone WILL allow you to buy a phone on a pay monthly basis even if you're a PAYG customer.
Vodafone have a full range of mobiles that you can get by paying a monthly fee. Do be aware though that you will need to pass a credit check to get a phone, and you will get a monthly bill (which are both things that PAYG customers are often looking to avoid).
Vodafone Reception and Service
Vodafone is one of the biggest mobile operators in the UK, and accordingly, they get 98% overall coverage. That's made up of 96% coverage for 3G services, and 97% coverage for 4G services. However, you should always double-check coverage in your local area before signing up for service. You can do this easily on the Vodafone website, or by using OFCOM's coverage checker. Remember, if there's no coverage in your area you won't be able to use your phone!
If you like to use your phone for tethering (using your mobile data to get another device such as a tablet online) then Vodafone does allow this (some operators don't). However, some people have reported technical problems when trying to tether through Vodafone, so this might not be your best choice.
Vodafone's Big Bundles: The Verdict
If you're a relatively frequent phone user, then Vodafone's Big Bundles will certainly save you money when compared to just using their regular PAYG service. And out of all the major UK operators, Vodafone definitely offers the best PAYG bundle deals. If budget is an issue, however, you'll find cheaper prices through secondary networks like GiffGaff or Asda Mobile.
Don't forget though, that Vodafone does offer some great benefits that you might not get at another network. Rollover of data/texts/minutes, Vodafone Rewards, and the ability to buy a PAYG phone for a monthly fee could all be enough to make it worth paying just a little more for a Vodafone bundle…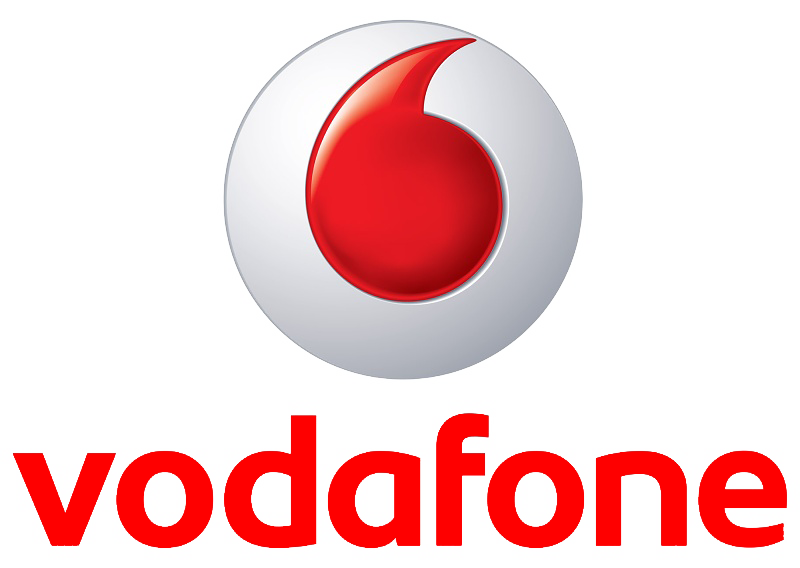 £10 Big Value Bundle
Get 3 Months Double Data
£10 big value bundle
6GB Data (was 3GB data)
250 Minutes
Unlimited Texts
+ Total Rollover