Three PAYG Review: An In Depth Look at Three's Pay As You Go Offering
If you're looking for pay as you go phone coverage, then you could do worse then check out Three's offerings. One of the UK's biggest mobile service providers, Three is renowned for their cheap data prices and excellent 4G data coverage. We're taking a look at all you need to know about PAYG plans from Three.
Table of Contents
PAYG: The Basics
Most people these days are familiar with PAYG (Pay as you go) SIM cards, but just in case you aren't, here's what you're in for. You get a SIM card from Three and you load it up with credit. Every time you use your phone, credit is subtracted from your account. When the credit is gone, you'll lose service and you'll need to put more credit into your account.
There are many benefits to choosing a PAYG account. You don't get any mobile bills since you pay for services before you use them. You won't need to pass a credit check either. And you'll be in complete control of your spending. The downside of PAYG is that you're likely to pay a little more per calling minute/text/MB of data than you would if you had a phone contract. Plus, if you run out of credit you could be left stranded since you won't be able to use your phone until you put more credit into your account.
PAYG From Three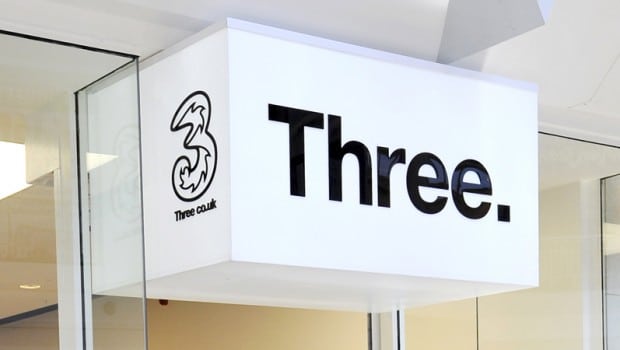 Three offers a couple of choices for PAYG users. You can get a traditional PAYG SIM card and just use it as normal. Or you can use your credit to buy bundles. Depending on your needs, one of these will probably be better for you than the other.
Traditional PAYG Service
Traditional PAYG service with Three is very simple. You'll pay 3p per calling minute, 2p per text message, and 1p per MB. That's it, that's really all you need to know. If you're a light phone user then this is probably going to be the best bet for you. However, if you use your phone daily, then you'll probably save money by going for a bundle.
Do be aware that there are also special charges. Whilst the 3-2-1 rate is good for standard calling and texting, you will have to pay 45p per minute for calling special rate numbers (plus whatever charge that number has). You'll also need to pay 40p per MMS.
PAYG Bundles
You also have the option of using your credit to buy a bundle. This is a package of minutes, texts, and data that is valid for 30 days. It's kind of like having a monthly contract, except you pay before you use, rather than after (and won't need that pesky credit check). If you're a frequent phone user, then a bundle is going to work out cheaper than simply relying on traditional PAYG charges.
There are currently six PAYG bundles available from Three:
Unlimited calling and texting and 4 GB of data for £10 valid for 30 days
Unlimited calling and texting and 10 GB of data for £15 valid for 30 days
Unlimited calling and texting and 12 GB of data for £20 valid for 30 days
Unlimited calling and texting and 36 GB of data for £27.50 valid for 30 days
Unlimited calling, texting and data for £35 valid for 30 days
Unlimited calling, texting and data for £90 valid for 90 days
Opting for a bundle does work out cheaper in the long run as long as you're likely to use that credit up. However, when the bundle validity period expires you will lose any remaining data in your account, so don't pay for something that you won't use! You can renew a bundle any time you like, so if you go through your data in, say, 20 days, you can buy another bundle immediately if you want. Three will send you a text when you have used 80% of your data allowance so you'll know when it's time to renew. Unfortunately, Three does not offer an automatic renewal service for Bundles as some other operators do, so you'll need to manually renew your bundle.
In terms of savings when compared to traditional PAYG rates, then let's take a £10 credit as an example. A £10 bundle gets you unlimited calling and texting and 4 GB of data. £10 of credit on the traditional PAYG service with its 3-2-1 pricing gets you 110 minutes, 165 texts, and 330 MB of data. Clearly, that bundle is the better value.
PAYG Rewards and Advantages
All PAYG customers with Three are eligible for the Go Roam programme. This allows you to use your phone in the same way as you would at home when in any of the 71 countries covered by the programme (you can find a list of those here).
Bundle Rewards and Advantages
If you buy bundles instead of relying on traditional PAYG service, then you'll also get access to Three's Rewards programme. This gives you 10 Rewards points for every £1 you spend on a bundle. Points can be redeemed for various discounts and subscriptions, such as Xbox passes or discounts on Deliveroo food deliveries.
If you opt for that big £35 unlimited bundle then you get Rewards points, but you also get a free instant subscription from any of the services supported by Three. You can find out more about Three's PAYG Rewards programme here.
Our favourite deal
The Best Three PAYG SIM
£15
10GB Data
Unlimited minutes
Unlimited texts
Allowance lasts 30 days.
How Does Three Compare?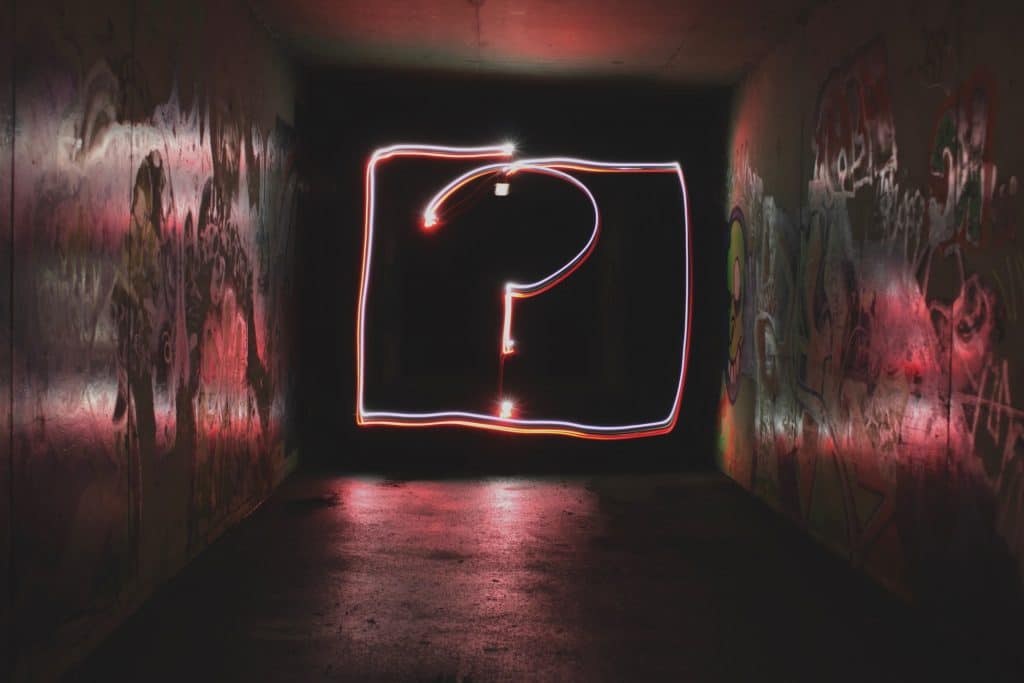 Three's rates might look pretty good, but how do they compare to those offered by other operators?
Traditional PAYG
Traditional PAYG services are pretty cheap with Three. O2 offers the same 3p, 2p, 1p rates. The only operator that's cheaper is 1pMobile, which gives you 1p per minute, 1p per text, and 1p per MB of data rates. Vodafone does offer a £1 per day plan that gives you unlimited minutes and texts and 500 MB of data. However, for light users that £1 per day plan is probably too big and too pricey. Other than that though, you're looking at paying much more with other operators for traditional PAYG services. Tesco Mobile, for example, charges 25p per minute, 10p per text, and 10p per MB of data.
PAYG Bundles
Three's cheapest bundle is £10 and gives you unlimited calling and texting and 2 GB of data. Asda Mobile will give you a little more data at the expense of minutes, with their £10 bundle giving you 600 minutes, unlimited texts and 4 GB of data. And GiffGaff gives you unlimited calling and texting and 3 GB of data, which is a slightly better deal.
For £15 you get unlimited calls and texts and 5 GB of data with Three. Again, GiffGaff is going to give you a better deal, with unlimited calls and texts and 8 GB of data for the same price. Asda Mobile will also give you 8 GB of data and unlimited texts, but only 1000 calling minutes.
And for £20 you get unlimited calls and texts and 12 GB of data with Three. And once again, you'll get a better deal with GiffGaff, who offer unlimited calls and texts and a massive 40 GB of data for the same price.
Finally, if you're looking at that unlimited data bundle for £27.50, know that GiffGaff has the same plan for the slightly cheaper price of £25.
On the whole, Three isn't the absolute cheapest PAYG operator on the market. However, they're close, usually falling in second or third place. Plus, you get those Rewards advantages, and free mobile roaming included. And customer service, as well as coverage with Three, are both excellent, something that can't always be said for smaller mobile networks.
What About A Phone?
You can always use a phone that you already have with your PAYG SIM card. However, you are also free to buy a new phone through Three. There are two options here.
You can buy a phone outright with Three. This will cost you full price upfront, but will also include £10 of PAYG credit. There are currently 34 models of PAYG phone to choose from at Three, including all the big-name iPhones and Galaxys.
Alternatively, you could also get a phone and pay a small fee upfront and then a monthly instalment. However, you WILL need to pass a credit check to do this, and you WILL receive a monthly bill. Since these are two things that many PAYG customers are looking to avoid this might not be the best plan for you.
Coverage With Three
Three gets excellent coverage across the UK, with 99.8% coverage for 3G and 98.3% coverage for 4G. Three no longer offers 2G coverage, which means customers with old non-smart phones may not get service. It's always a good idea to check coverage in your location before signing up, however, just in case you happen to be in a black spot. You can do this by checking Three's coverage map on their website, or by checking out the OFCOM coverage checker.
Additionally, Three is also working on a new 5G network for super-fast data speeds. This isn't quite up and running yet, but will launch in 25 cities across the UK late in 2019. Do be aware that you'll need a 5G capable phone to take advantage of these speeds!
Tethering With Three
If you want to tether your phone or use your phone's data to connect another device such as a tablet to the internet, then you are free to do so with Three. Three allows tethering and personal hotspots on all their contracts and PAYG SIMs. You can even use your data to tether when you're abroad, as long as you're inside the EU.
PAYG with Three: The Bottom Line
If you're opting to go with a PAYG plan, then Three is an excellent choice. They might not always be the absolute cheapest operator, but they're definitely the cheapest of the major UK operators. And with additional advantages like value for money bundles, Rewards points, free mobile roaming, a data reward sim with 200mb free and more, it might be worth paying a little bit extra. Plus, that coming 5G network is going to give you some excellent data speeds as well.